Clients who trust our work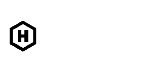 Invest in technology with more control.
Our aim is that you stop wasting time and money and have the freedom to put your ideas into practice, creating digital products that deliver value and new experiences for your customers.
Faster deliveries

You don't have to wait months to see your digital product get off the ground, we use modern development practices that result in more agile deliveries, allowing you to have access to the application gradually and not just at the end of the project.

Focus on what matters most

Early access to your product will allow you to collect feedback from your users more quickly, so you can invest in the features you really need or that are most relevant at the moment. The plan is that each delivery can generate value to your product.

More flexibility

We work with flexible contracts that allow you not only to change the scope of the project during development, but also to increase or reduce your contract without worrying about contractual bureaucracy.
Solutions for all types of demand.
We want you to have the freedom to deliver value to your customer - regardless of the type of solution. That is why we offer a wide range of services in our portfolio.
Digital product development
We combine modern concepts of software development, with practices such as Design Thinking, UX design to deliver applications that are really practical. We contribute with our creative spirit and our market knowledge to deliver not only applications, but strategies to insert your product in the market in a really efficient way.
Professional WordPress support
We offer premium support for projects based on the WordPress platform, working with advanced features such as developing plugins and themes from scratch. With the help of our team you will be able to take your WordPress projects to the next level.
E-commerce and online catalogue sites
We deliver e-commerce or catalogue sites with our own platform, using modern infrastructure and technologies, aiming for maximum performance and security. Alternatively we work with the WooCommerce platform for those who are taking their first steps in online sales.
Development of 3D experiences
Deliver new experiences to your audience using 3D applications or websites, from full experiences like corporate games, to online galleries and simulators. The possibilities are many and can bring to your customers the immersion that was missing for your product.
Would you like to start a project?
Get in touch now and find out more about our development and support plans, we want to understand how we can contribute to your business and find the plan that will best meet your needs.
Agile processes

Start your project in less time. The development will be done incrementally and always with the creative contribution of our team, so there is no need for you to have all the details at hand, we believe that the most important thing is to get started.

Flexible contracts

Our contracts are flexible, according to your budget. For each project, we assemble a multidisciplinary team that can make it viable within the available resources and deadlines and with the results you want to achieve. Each contract can be tailored to suit different realities.

Constant monitoring

Using some of our channels, you will have access at any time to activity reports, knowing exactly where and how you are investing your money and also being able to follow the schedule closely. You can also count on our customer service and support tool for opening calls.

Efficient communication

We consider communication a primary factor for the success of what we create, so the projects are conducted by the development team itself and also by a project manager who will document every detail so as not to lose sight of anything.
Have an arsenal of technologies at your disposal.
Technologies we work with
| | |
| --- | --- |
| Framework and CMS: | |
| Javascript: | |
| Mobile: | |
| Databases: | |
| Devops and Infra: | |
| 3D: | |
Still in doubt?
Let's have a chat? We look forward to understanding your company's challenges and how we can help you.